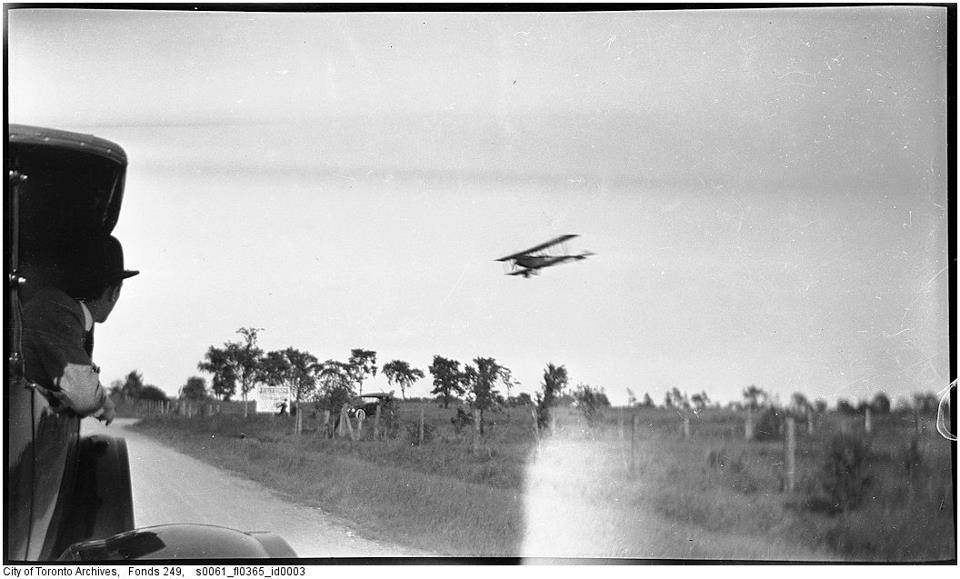 Plane flying over Dufferin Street (photo courtesy of Toronto Old Districts-Facebook)
After the war, the Royal Canadian Air Force recognized the strategic importance and convenience of the Downsview Airport. In 1946, 400 Squadron RCAF were placed in Downsview. In 1949, 411 Squadron RCAF were also stationed here. Throughout the cold war these squadrons were responsible for the air defence of Toronto.
Between 1947 and 1952 land was expropriated by the Department of National Defense under the War Measures Act to enable the RCAF to construct an air station and logistical support base at Downsview Airport. The RCAF constructed barracks as well as residences for their enlisted families.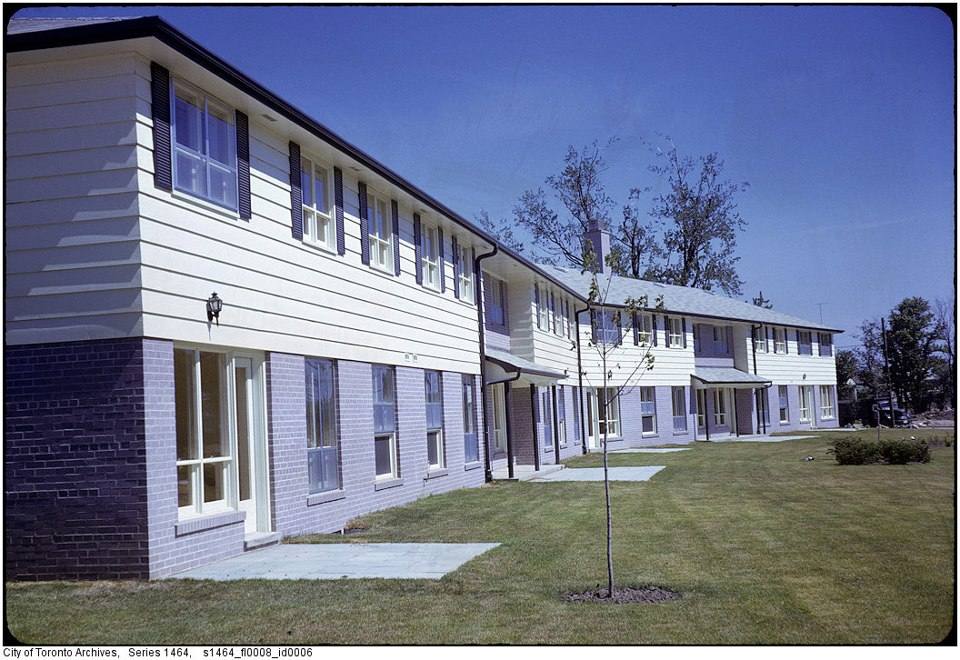 Military housing at Keele & Sheppard circa 1962. Photo courtesy of Vintage Toronto-Facebook.
In 1954, in response to the Soviet threat and the Korean War, the RCAF built the supply depot, which today is where the Downsview Park Merchant's Market is held. The largest building in Downsview Park it was built as the central stores for the Canadian Forces in Canada and overseas. It distributed material to the Forces in Canada, Europe and those deployed elsewhere with the United Nations. The depot was built to be bomb proof (at the time) and to be able to withstand a non-nuclear ballistic missile attack. The building has no windows and the north and south loading doors are blast proof. Beneath the Supply Depot is a one million gallon (4, 547, 000 litres) stormwater reservoir which would have provided water in case of fire or attack.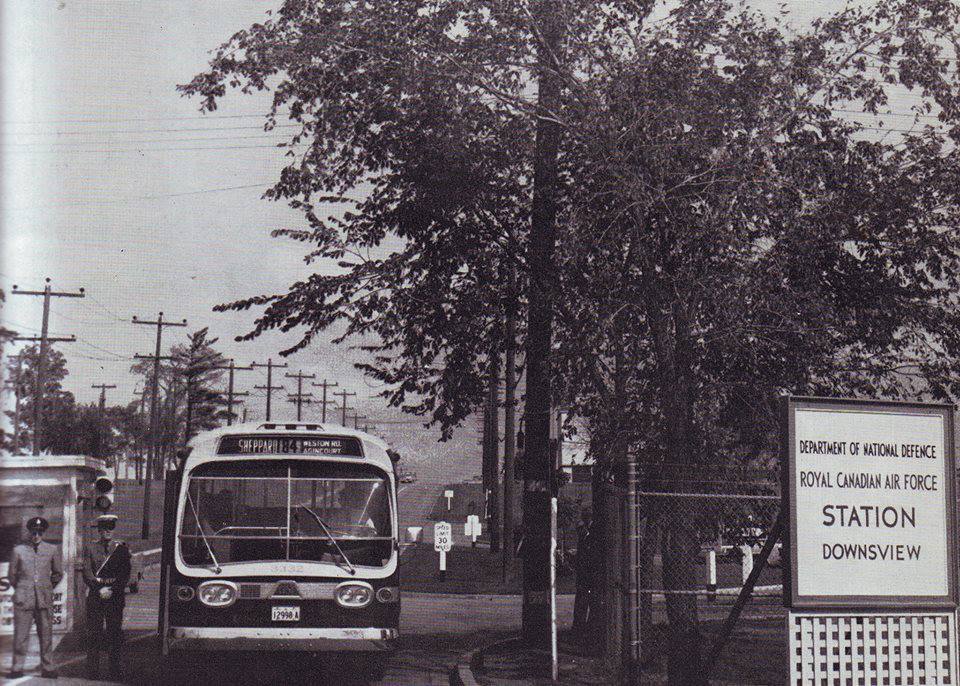 Photo courtesy of Vintage Toronto-Facebook
In 1995 the Federal Government announced the closure of CFB Downsview. Urban encroachment had made it impossible to land the ever larger aircraft that were being developed and the buildings and supply depot were becoming out of date.